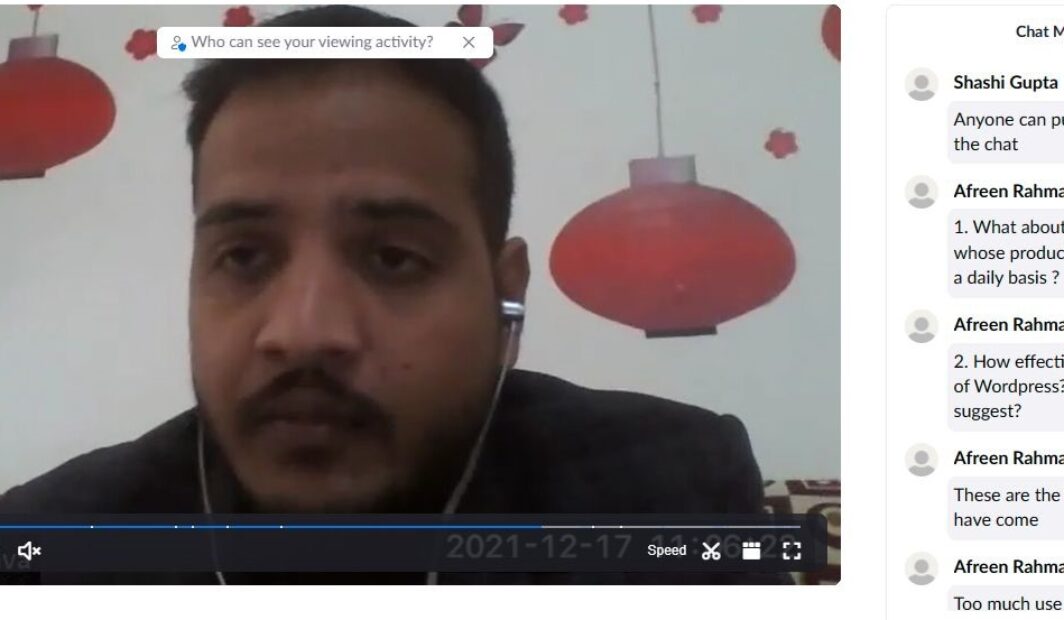 Promotive Digital Solutions conducts an online orientation on Digital Presence for AAGL Enterprises
On 17th December 2021, CIIE.CO Initiatives in association with ICCSPL ushered in Promotive Digital Solutions, a Delhi based Digital Service Provider, to impart an online orientation to the AAGL enterprises on the effective use of digital tools for optimizing their businesses. The resource person, Sumit Srivastava initialized a process of building a digital identity for each agribusiness, and thereby, established the digital credentials of the businesses in the agriculture ecosystem of Assam.
The online Orientation Session on Digital Presence acted as a catalyst in facilitating and managing the critical digital gaps of the enterprises. Furthermore, the Service Provider aims to make need-based digital interventions for the agribusinesses and is planning to come up with customized digital solutions to address the digital challenges that exist among the AAGL cohort.