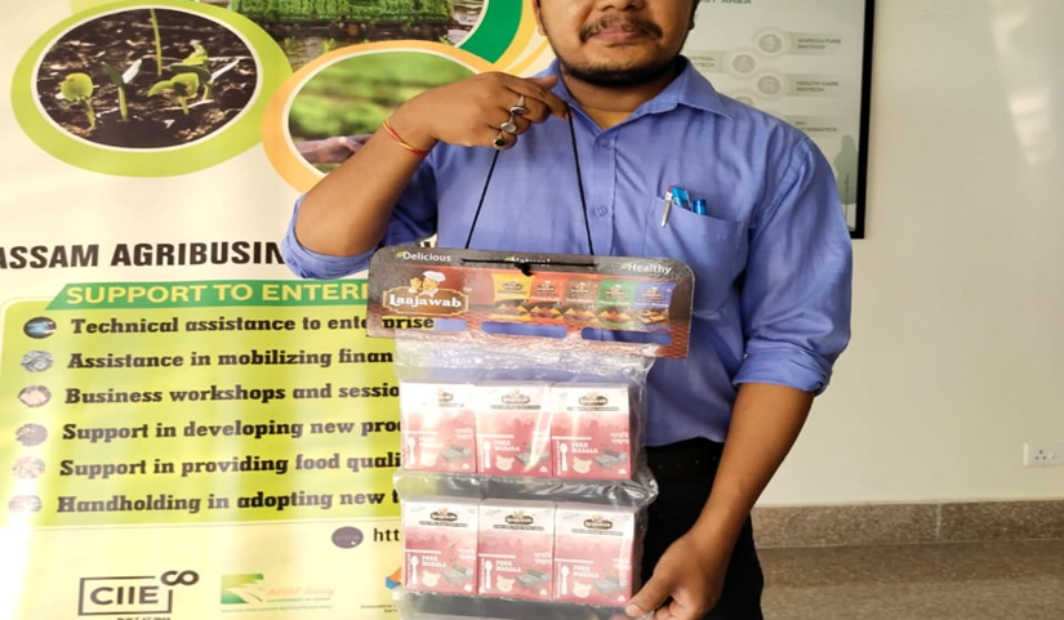 MADE IN NORTHEAST INDIA – LAAJAWAB SPICES
Spicenatura Foodtech LLP, an Assam Agribusiness Growth Lab (AAGL) incubatee, aims to harness exotic local spices and develop unique Spice Blends tailored to garnish ethnic cuisines from the NE region and also establish a superior alternative to regular spice blends available in the market.
Laajawab Spices developed and launched their latest product Laajawab Pork Masala on 1st December 2021 in Guwahati, an innovative spice blend developed from exotic Northeast Indian Spices and is already in limited market trials. In the near future, the enterprise aims to come up with different exotic Spice Blends, which are tailored towards ethnic Northeast Indian and Continental cuisines. Dr. Suman Jyoti Deka, Managing Director, Spice Natura Foodtech, believes that this pork masala will take the indigenous markets of North East India by storm as majority of the pork loving population lives in this part of the country.