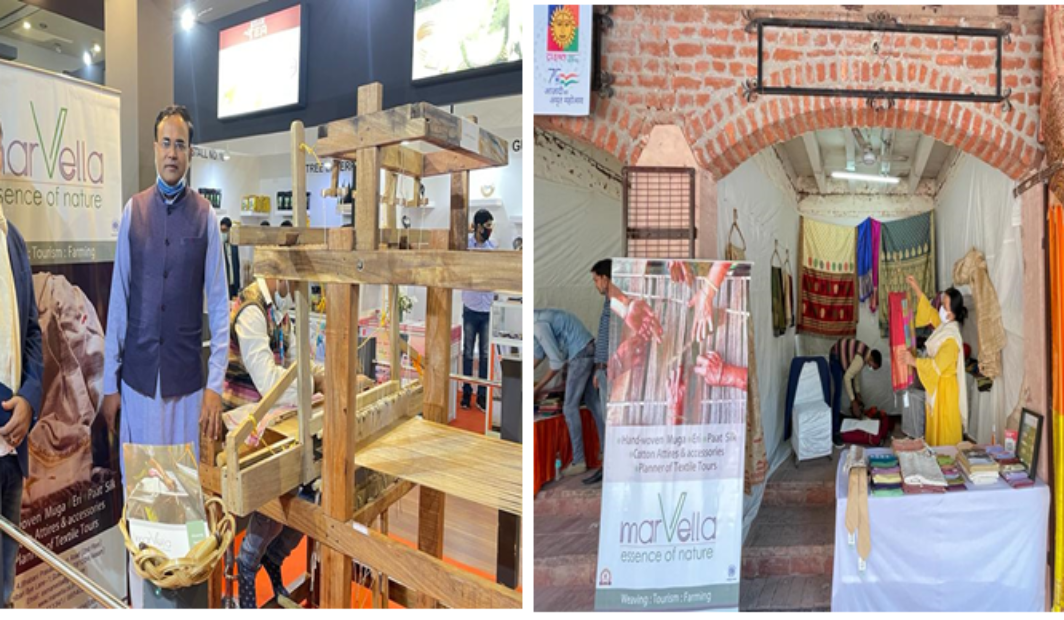 Marvella Associates participates in India International Trade Fair (IIFT), Pragati maidan and Exhibition at Dilli Haat
In an exhibition held at the India International Trade Fair (IITF), Pragati Maidan, Delhi organised by the Office of Development Commissioner of Handlooms from 14th to 27th November 2021, Marvella, an APART supported AAGL enterprise demonstrated a live Loom and Muga Silk weaving session at the initiation of the Office of the Commissioner of Industries & Commerce. Assam.
Simultaneously, in another 15 day exhibition held from 16th to 30th November 2021 at Dilli Haat, Marvella showcased its premium quality Muga silk, Mulberry silk, Eri silk and Tassar silk products at its exhibition stall. Weavers' Service Center, Guwahati has selected Marvella for this exhibition based on the sole criteria of having the Handloom Mark no. HLM-KOL-12-419743.