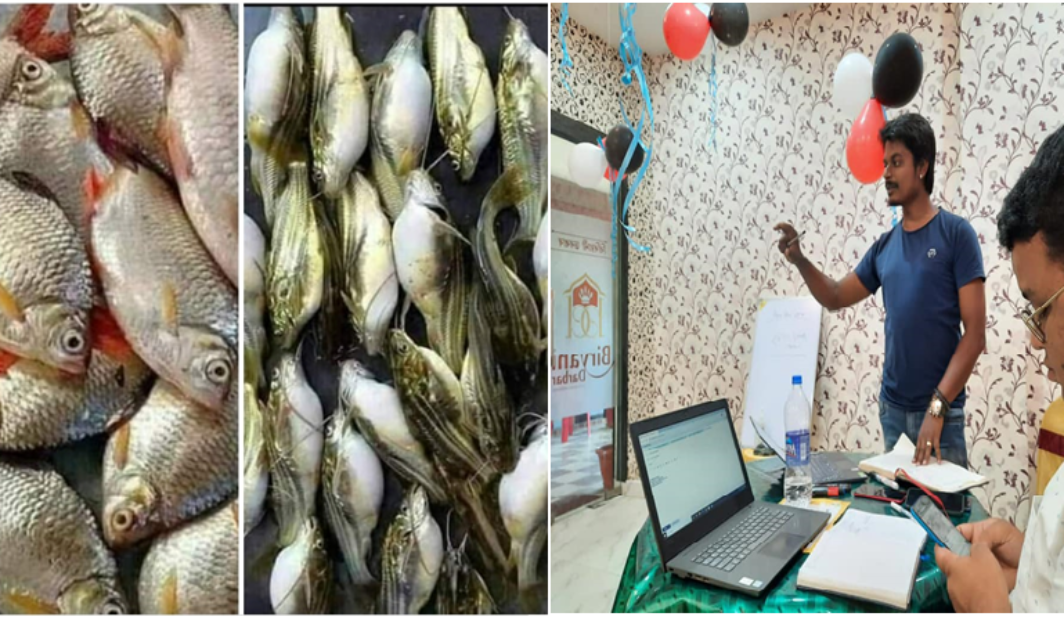 First-of-its-kind 'Fishwaale app launched in Assam', the first e-fish Market in India
Aqua Blue Group, an AAGL enterprise, provides one stop solution for aquaculture which includes consultancy, quality seeds, feed, medicine and equipment.
On 5th November 2021, Razaqul Islam, Founder of Aqua blue Group introduced Fishwaale, India's first online fish market platform to help farmers connect directly with the consumers without interference from the middlemen. The Minister for Fisheries, Environment, Forest and Excise, Sri. Parimal Suklavaidya ceremonially launched the App in an official function in Dispur. Aqua Blue Group developed the app in collaboration with the Department of Fisheries, Govt. of Assam. Sri. Suklabaidya stated that the App is a one stop-solution for Aquaculture, will help the buyers and sellers to place orders and sell fish online. He exuded the optimism that it will help the fish farming community to get reasonable price for their produce and lead to the elimination of middlemen.
Suklabaidya also added that never before fish has been accorded the recognition of an asset by any government other than the Modi Government through the Pradhan Mantri Matysa Sampada Yojana.