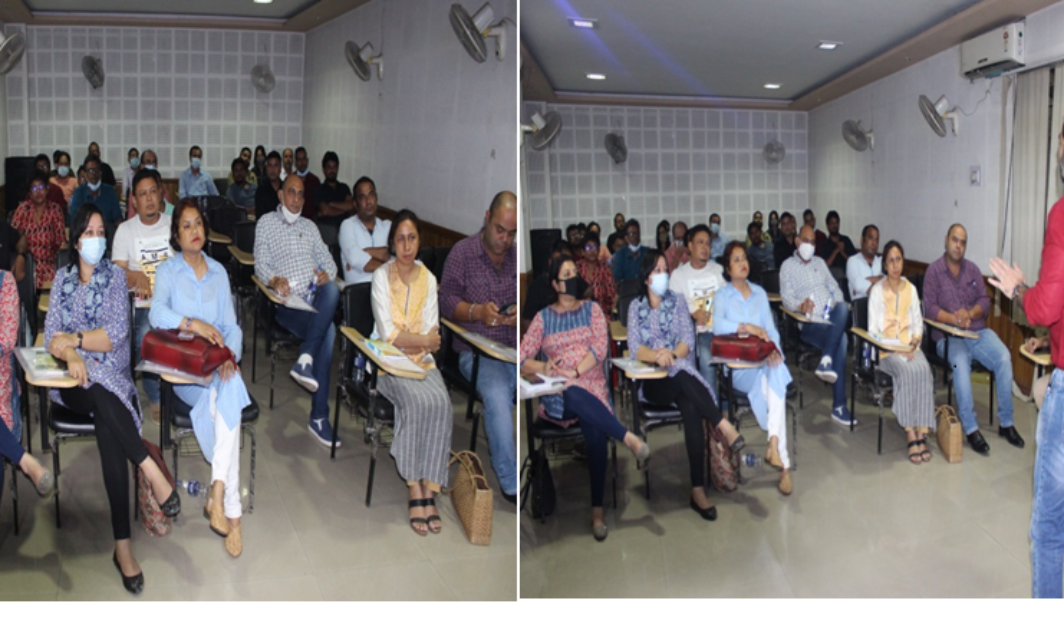 AAGL Boot Camp – Business Orientation (Functional Session)
ICCSPL in association with CIIE.CO organised a two-day Boot Camp for the 1st Cohort Enterprises of Assam Agribusiness Growth Lab, funded by APART, at the Assam Agricultural University Extension Centre, Khanapara, Assam on 21st and 22nd October 2021. In the two-day Business Orientation Boot Camp the enterprises were exposed to a wide gamut of business topics. The Boot Camp was an excellent opportunity for the entrepreneurs to exchange thoughts and ideas with a few of the best resource persons of the country. The attendees of the Boot Camp were the AAGL Entrepreneurs, CIIE.CO Resource Persons, Industry Experts, APART officials and Mentors of international repute. Altogether, 55 participants were present, including 42 entrepreneurs along with 13 other attendees, constituting the Resource Persons, the ICCSPL team and the AAGL internal team. The participants gave positive feedback on all the sessions and looked forward to more of these boot camps in the near future.
The AAGL entrepreneurs cited that their major takeaway from the Boot Camp were the comprehensive knowledge-sessions on diverse topics, such as, unit economics, business strategies, financial modelling, investment opportunities and business scaling up etc.